One above. One bellow. Fail.
Edit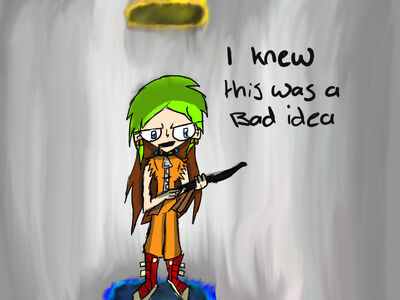 Move into a space with a portal surface above and below. Now take your hands off the walking controls. Shoot an orange above you. Now a blue below you. Now realise that you just failed (no moving, that's cheating.)
Getting torn apart by Wheatly and Glados' words.
Edit
Press the button!
Don't you dare press that button!
Quick, press it!
I will doom you if you do!
Just press the damn button!
Ad blocker interference detected!
Wikia is a free-to-use site that makes money from advertising. We have a modified experience for viewers using ad blockers

Wikia is not accessible if you've made further modifications. Remove the custom ad blocker rule(s) and the page will load as expected.